Ultrasonic Cutting Machine is a class of device using ultrasonic energy for cutting. Instead of using traditional blade cutting, ultrasonic cutting has its advantages of smooth, reliable cutting, accurate trimming, no deformation, no raising, fuzzing, spinning, wrinkling etc. It can avoid the rough cutting-edge, coked edge, fuzzballs and other shortcomings of laser cutting machine.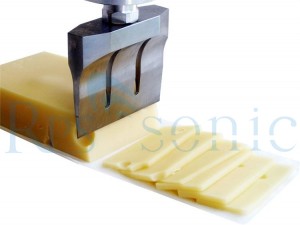 Ultrasonic food cutting equipment uses high-frequency ultrasonic vibration and cuts with a sharp blade, which can reduce the pressure on the food and prolong the service life of the knife. RPS-SONIC offers full customization of OEM components, kits and corners. Typical applications include cheese cutting, cutting of cake and dessert products, cutting of confectionery products, meat cutting, sandwich and packaging cutting.
Dairy manufacturers commonly use ultrasonic food cutting systems to dispense hard or mild seasoned cheeses that are difficult to slice.
According to the specific requirements of customers, the length and height of ultrasonic blades can be different, and they are made of titanium alloy or stainless steel.
The digital generator of the ultrasonic food cutting equipment provides the function of increasing, decreasing and modifying its working parameters, and parameters such as amplitude, output power and time can be adjusted.
For ultrasonic food cutting applications embedded in automated production lines, we provide vibration sets with different frequencies from 20, 30 to 40 kHz according to the end user's requirements, keeping the work safe and noiseless during the manufacturing stage.
The advantages of using ultrasonic food cutter
High precision cutting, compound unchanged
Easy to apply to automation
Clean cutting surface, bonding performance
Fast speed, high efficiency, no pollution
Smooth, reliable cutting, accurate trimming, no deformation, no raising, fuzzing, spinning, wrinkling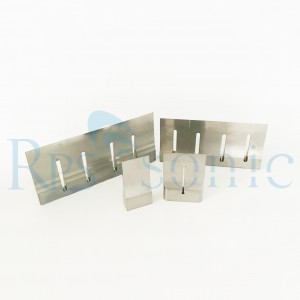 We can customize blades of different sizes according to customer needs, welcome to consult!!
---
Post time: Jan-04-2023