Customized 28Khz lab ultrasonic cell disruption equipment ultrasonic degassing
Product Detail
FAQ
Product Tags
Customized 28Khz lab ultrasonic cell disruption equipment ultrasonic degassing
Parameter
| | | | | |
| --- | --- | --- | --- | --- |
| Model | SONOL20-1000 | SONOL20-500 | SONOL28-300 | SONOL40-100 |
| Frequency | 20±0.5 KHz | 20±0.5 KHz | 28±0.5 KHz | 40±0.5 KHz |
| Power | 1000 W | 500 W | 300 W | 100 W |
| Voltage | 220/110V | 220/110V | 220/110V | 220/110V |
| Temperature | 300 ºC | 300 ºC | 300 ºC | 300 ºC |
| Pressure | 35 MPa | 35 MPa | 35 MPa | 35 MPa |
| Max Capacity | 5 L/Min | 2 L/Min | 1L/Min | 0.5 L/Min |
| Horn Material | Titanium Alloy | Titanium Alloy | Titanium Alloy | Titanium Alloy |
Deacription
Ultrasonic degassing is based on the principle of acoustic cavitation. When high-power ultrasonic waves are coupled into the liquid, the liquid is compressed and expanded in high-pressure and low-pressure cycles, respectively. During low-pressure cycles, tiny vacuum bubbles (so-called cavitation bubbles) are created which grow over several pressure cycles. During those cycles of bubble growth, the dissolved gas in the liquid enters the vacuum bubble so that the vacuum bubble becomes a growing bubble. In addition, microturbulence and liquid jets cause vigorous stirring and mass transfer. These ultrasonically generated conditions lead to bubble coalescence, which is the unification of small dissolved gas bubbles with larger gas bubbles that rapidly rise to the surface of the liquid where they leave the liquid.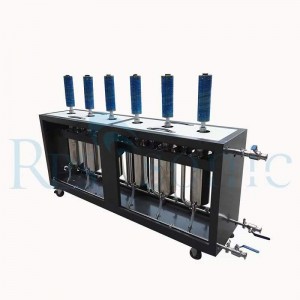 The temperature change caused by ultrasonic vibration and cavitation is confined to a small local space, and the temperature rise of the overall volume is negligible because it does not affect the product quality. Depending on the volume, viscosity and gas inclusions of the liquid or slurry, ultrasonic degassing can be performed in batches or in-line. A high-power ultrasonic probe releases acoustic cavitation into the liquid, thereby effectively degassing the liquid.
Traditional degassing method

Typically, mixing processes using, for example, high shear blade mixers or rotating impeller mixers often necessitate subsequent degassing of the product, as these mixing techniques often introduce large quantities of gas into the product. Such gases and airborne inclusions often have a negative impact on the product as they can spoil the grease, spoil the product due to oxidation, discoloration and unwanted changes in smell and taste.
These traditional degassing methods usually suffer from disadvantages such as thermal degradation (due to heating), time- and energy-consuming handling, and insufficient gas removal. Ultrasonic degassing and degassing are highly effective alternatives to traditional liquid degassing methods, including boiling, depressurizing to vacuum or sparging with inert gas.
Ultrasonic degassing method
The main advantages of ultrasonic degassing include high degassing rates and reduced process environmental impact. Ultrasonic degassing is an effective method to increase the density of aluminum alloys and reduce the hydrogen content in aluminum alloys. Ultrasonic degassing is faster and more efficient than alternative degassing procedures such as degassing with a rotating impeller. Studies have shown that ultrasonic tool head degassing systems are approximately 3 times faster than impeller driven degassing.
Application range
Ultrasonic degassing can improve existing degassing systems such as heat, vacuum or bubbling. Ultrasonic degassing and defoaming is used on an industrial scale to remove water from water, oils, food and beverages, chemical solutions, hydraulic oils, coolants, drilling fluids, crude oils, emulsions, paints, inks, adhesives, varnishes, coatings , epoxy resins, shampoos, detergents and many other products.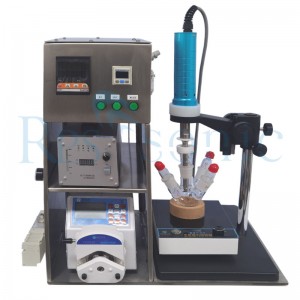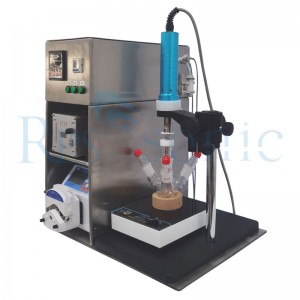 ---
---
Q1.What kind material of the horn?
A. Titanium alloy, we also customized aluminum hom for customer before.
Q2.What's the time of delivery?
A. For Conventional hom, 3 days, for customized hom 7 work days.
Q3.Does ultrasonic extraction also require the addition of a chemical catalyst?
A. No . but some time need Mechanical stiring.
Q4.Can the device work continously?
A. Yes ,it can work 24hours continously.
Q5.What's the Processing capacity of one set ultrasonic extraction equipment?
A. Different hor different Processing capacity, for 2000W Nine section whip horm can dealing 2L~10Lmin.
Q6.What's the warranty of your sonicator equipment?
A. All equipment one year warranty.
Write your message here and send it to us