LCD Screen Ultrasonic Frequency Generator For Cutting / Sealing Machine
Product Detail
FAQ
Product Tags
Frequency:
15Khz~55khz
Power:
3000W In Max
Excitement:
Separate Excitation
Generator:
Ultrasonic Welding Generator
Screen:
LCD Display
Frequency Range:
+-1000hz
High Light:

high power ultrasonic generator

,


ultrasonic wave generator
Digital ultrasonic generator for welding / Cutting / Sealing Machine
The ultrasonic transducer itself is not an energy generator, it is just an energy converter. It converts electrical energy into acoustic energy (mechanical energy). It can convert (output) a large amount of energy on the premise that the input (driving power) and output (amplifier, ultrasonic mold) are well matched.
Input matching refers to the matching between the transducer and the ultrasonic generator. If the output matches well but the input does not match well, it means that the transducer is weak and the welding is not strong. If the output match is poor and the input match is good, the transducer will be overloaded, causing the wafer to be misplaced and cracked, broken, the screw broken, the aluminum cracked, or the power tube of the electric box. For example, like a car stepping on the accelerator in neutral, the engine must be easily damaged.
Parameter:
| | |
| --- | --- |
| Item | Parameter |
| Power | 3000W In max |
| Frequency range | ±1khz |
| Operating temperature | ≤65℃ |
| Frequency | 20Khz~60khz |
| Amplitude adjust | 10%~90% |
| Voltage | 110V/220V |
| Circuit | Digital,separate excitation |
Why RPS-SONIC Generator:
1. Each power will be tested by Specifytransducer .
2. All generatorwith one year warranty.
3. Specialized in high power ultrasonicfor more than ten years
4. Every generatorwith 24hours old testing before shipment.
5. Good packing, no packing problem during the 10 years exporting business.
6. Every customer will get purchase records and there are certain rewards after accumulation
Advantages:
Automatic frequency tracking: Once the device has completed its initial setup, it can operate continuously without the need to adjust the generator.

Automatic amplitude control: When the load changes during the operation of the transducer, it can automatically adjust the driving characteristics to ensure that the ultrasonic tool head has a stable amplitude.

System protection: When the system works in an unsuitable operating environment, the generator will stop working and display an alarm to protect the equipment from damage.

Amplitude adjustment: The amplitude can be increased or decreased instantaneously during the working process. The setting range of the amplitude: 0% ~ 100%.

Automatic frequency search: The working frequency of the tool head can be automatically determined and stored.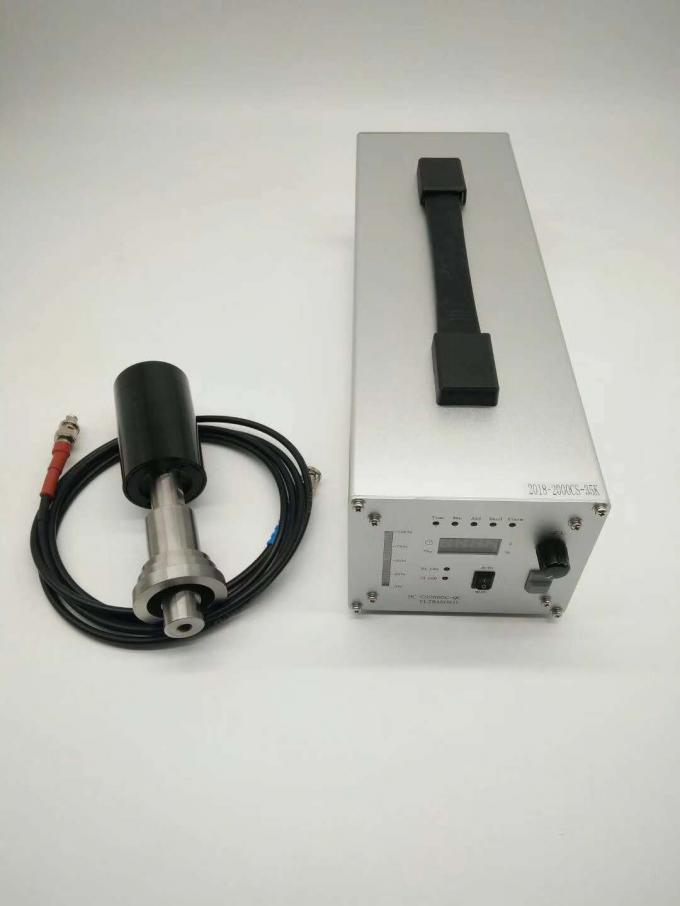 ---
---
Write your message here and send it to us