40kzhz 300w Ultrasonic high speed Fabric Cutting machine
Product Detail
FAQ
Product Tags
40kzhz Ultrasonic Fabric Cutting Machine for Nonwoven Cutting
Parameter
| | |
| --- | --- |
| Frequency | 40Khz |
| Frequency adjustment | Auto-tracking type |
| Max. power output | 300W |
| Power output | Infinitive adjustment |
| Power supply | AC200V 50/60Hz |
| Outer dimension (mm) | 120*120*380 |
| Weight | 5kg |
| Horn width | 0.5mm |
Description
The traditional control scheme of the slitting machine is to use a large motor to drive the shaft of the rewinding and unwinding, and a magnetic powder clutch is added to the reeling and unwinding shaft. The resistance generated by the magnetic powder clutch is adjusted to control the surface tension of the material. . Magnetic powder clutches and brakes are special automatic actuators. They transmit torque through magnetic powder filled in the working gap. Changing the excitation current can change the magnetic state of the magnetic powder, and then adjust the transmitted torque. It can be used for stepless speed regulation from zero to synchronous speed, suitable for fine-tuning of high-speed section and speed regulation system of medium and small power. It is also used for the unwinding or rewinding tension control system that adjusts the torque by adjusting the current to ensure that the tension remains constant during the winding process.
Slitting machine is a kind of mechanical equipment that cuts wide paper or film into multiple narrow materials, and is often used in papermaking machinery and printing and packaging machinery.
In the past, the speed of the magnetic powder clutch of the slitting machine could not be high, because it was easy to cause high-speed friction of the magnetic powder during operation, resulting in high temperature and shortening its life. Seriously affect the production efficiency. The main feature of the slitting machine is that the magnetic powder clutch acts as a resistance device, which is controlled by the system to output a DC voltage to control the resistance generated by the magnetic powder clutch. The main advantage is that it is a passive device and can control less tension.
Disadvantage: The speed cannot be high, and it is easy to cause high-speed friction of the magnetic powder during high-speed operation, resulting in high temperature, which will cause the magnetic powder clutch to heat up and shorten its life.
A device used to longitudinally cut a certain width of the coil with a knife and cut it into several narrower coils. After it is installed in a unit device such as a calender, an extruder, and a gluing machine, it can complete continuous strip cutting, often with a winding device. Slicing knives can be used with flat blade knives and round knives. Slitting machine series products of paper processing machinery: paper slitting machine, small paper slitting machine, web slitting machine, high-speed slitting machine, etc.
Features
Efficient—-The fastest cutting can reach 10 meters per minute.
Intuitive—-The adjustment operation is convenient and intuitive.
Quality—-Automatic edge sealing, no burning, no blackening, no burrs.
Economical—-automatic work, saving labor, one person can operate multiple machines.
Application industry
Velcro ultrasonic slitting machine is widely used in clothing industry, shoe and hat industry, luggage manufacturing industry, craft decoration industry, packaging industry and so on. Applicable to: Ribbon, cloth tape, Velcro, ribbon, satin ribbon, ribbon, etc.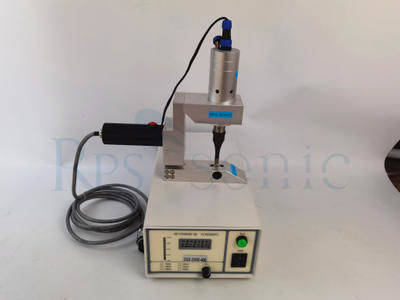 ---
Next:
2019 wholesale price China The Customizable Fully Automatic Control Desktop Rubber Cutting Machine with ISO. Ce
---
Q1.What kind material of the horn?
A. Titanium alloy, we also customized aluminum hom for customer before.
Q2.What's the time of delivery?
A. For Conventional hom, 3 days, for customized hom 7 work days.
Q3.Does ultrasonic extraction also require the addition of a chemical catalyst?
A. No . but some time need Mechanical stiring.
Q4.Can the device work continously?
A. Yes ,it can work 24hours continously.
Q5.What's the Processing capacity of one set ultrasonic extraction equipment?
A. Different hor different Processing capacity, for 2000W Nine section whip horm can dealing 2L~10Lmin.
Q6.What's the warranty of your sonicator equipment?
A. All equipment one year warranty.
Write your message here and send it to us