Durable Ultrasonic Cable Stripping Machine For Mineral Insulated Cable Strip
Product Detail
FAQ
Product Tags
20khz Ultrasonic MI cable Stripper for Mineral Insulated Cable strip
Specifications:
| | |
| --- | --- |
| Model | MI20 |
| Frequency | 20 KHz |
| Peelable cable diameter | 0.8-12 mm |
| Length of Wire Stripping for One Time | 30 mm |
| Startup Mode | Manual or foot Switch |
| Power | 700 W |
| Voltage | 220V 50Hz 3A |
Ultrasonic Cable Stripping Machine uses powerful pulses of Ultrasonic energy to strip the sheath from mineral insulated cable.
The ultrasonic energy transfers to the insulation on contact and de-compacts and liquefies the powder, which escapes from the end of the cable.Ultrasonic cable stripping machine is used for mineral insulated cable stripping equipment. Its clever use of ultrasonic energy to the role of the characteristics of both fire cable insulation slag shattered discharge, but also to protect the cable core does not suffer any harm. Design of the stripping machine is compact, reliable, high efficiency, high speed, low power consumption, can be adapted to a variety of mineral insulated cable stripping
The result is that all the powder in the stripped section is cleanly removed leaving the conductors completely untouched.
The whole action is completed in seconds (in the case of small cables in a fraction of a second).
All cable sizes can be accommodated from 1.0mm (0.04") to 6.0mm (or ¼")
The only preparation needed prior to stripping is to ring through the sheath at the break point (up to 25mm from the cable end).
The machine is supplied with a ringing tool and a pair of electronic side cutting pliers for the smaller sizes.
APPLICATION:
Ultrasonic MI cables jacket end stripper can work on all cables and optical cables
with mineral isolated shells.
* Fire retardant cable or mineral insulated cable manufacturers
* Fireproof cable or mineral insulated cable construction unit or the use of units
* Optical cable production units
* Optical cable construction unit or the use of units
* Thermocouple manufacturers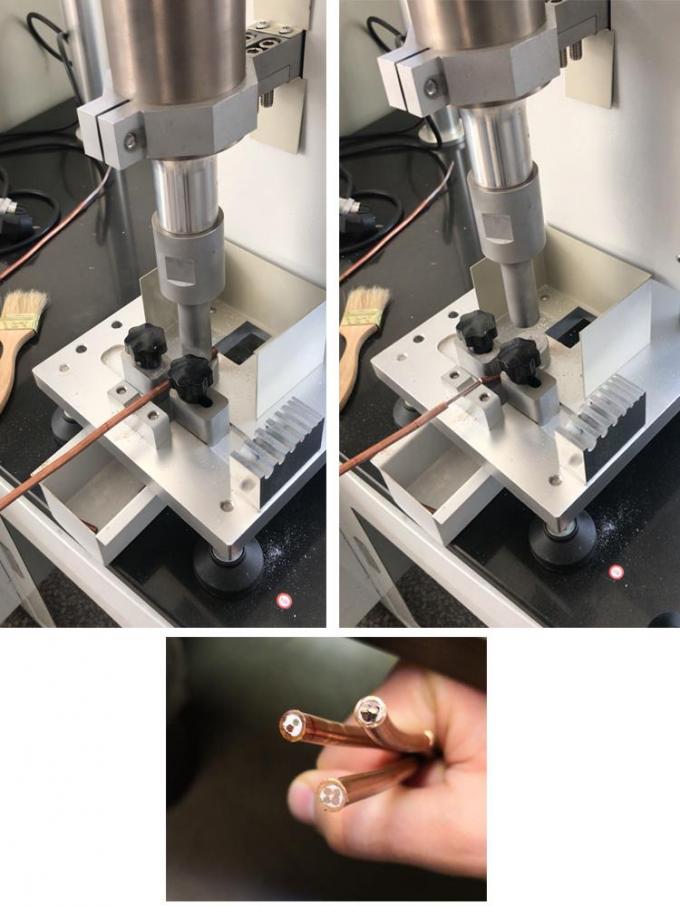 ---
Previous:
2020 China New Design Handheld Ultrasonic Cutter - 35kHz Ultrasonic Integrated Cutting Knife for Cotton/Cashmere Coat Cutting – Powersonic
---
Q1.What kind material of the horn?
A. Titanium alloy, we also customized aluminum hom for customer before.
Q2.What's the time of delivery?
A. For Conventional hom, 3 days, for customized hom 7 work days.
Q3.Does ultrasonic extraction also require the addition of a chemical catalyst?
A. No . but some time need Mechanical stiring.
Q4.Can the device work continously?
A. Yes ,it can work 24hours continously.
Q5.What's the Processing capacity of one set ultrasonic extraction equipment?
A. Different hor different Processing capacity, for 2000W Nine section whip horm can dealing 2L~10Lmin.
Q6.What's the warranty of your sonicator equipment?
A. All equipment one year warranty.
Write your message here and send it to us