20khz ultrasonic welding machine 5000W with Multi function auto welding
Product Detail
FAQ
Product Tags
20khz ultrasonic welding machine 5000W with Multi function auto welding
WHAT IS ULTRASONIC WELDING?
Ultrasonic Welding Technology uses high-frequency vibrations (ultrasonic) to accurately seal two thermoplastic parts together in sub-second timeframe. Under precise pressure, the connection is sealed in less than 0.2 seconds.
Ultrasonic welding basic
The ultrasonic waves vibrate 10′s of thousands of times per-second. This oscillation is transferred to a contact surface that is directly in contact with the plastic parts. Since the boundary of the welding area has a large acoustic impedance, it produces high temperatures. Plastic is a pretty poor conductor of heat and can't dissipate the heat before it changes the state of the plastic from solid to liquid. With a bit of pressure applied, this makes the two parts blend together as if they are a single piece of plastic. Once the ultrasonic signal is stopped, the parts become solid again. This is the magic that creates a weld between the two parts that is clean and very strong. The weld will have a strength that is close to that of the raw materials being formed together in an injection molding process.
Function
1. Frequency auto-chasing: intelligent control system, frequency auto tracking.
2. amplitude adjust Infinitely : amplitude adjust Infinitely , amplitude increase and decrease by 5%;
3. intelligent protection: frequency offset protection, output overloading protection, mold damage protection;
4. electrical components: all pneumatic components and main electronic components of the machine are imported from Germany and Japan;
5. fuselage structure: the frame of the machine adopt special steel structure and made by precision cast aluminum CNC machining processing , the frame is more precise and more stable
Parameter:
| | |
| --- | --- |
| Frequency | 20KHz |
| Generator | 2000W/3000W/4000W/5000W |
| Welding model | Time model energy model, power model, depth model |
| Distance micro-adjustment | 20-100mm Precision:0.01 mm |
| The height of the frame in max | 280mm |
| Input Voltage | 220V/110V |
Advantages:
The benefits of ultrasonic welding are that they produce lower production costs, they create a very effective bond with a high-quality seal that doesn't require fillers, and they have fasterwelding times that most other traditional welding procedures.
• High strength welds
• No consumables—no fasteners or adhesives
• Fast—no cure or dry time. Welds in less than a second.
• Easily automated
• Clean and precise
• No ventilation needed
• Can vibrate contaminates out of packaging seals
• Provides tamper-proof hermetic seals
• Low power consumption—works in short bursts
• Great for volatile or heat sensitive products
• Uses standard electrical power (both 220v/110V)
• Established technology with many choices in equipment
• Relatively low capital equipment costs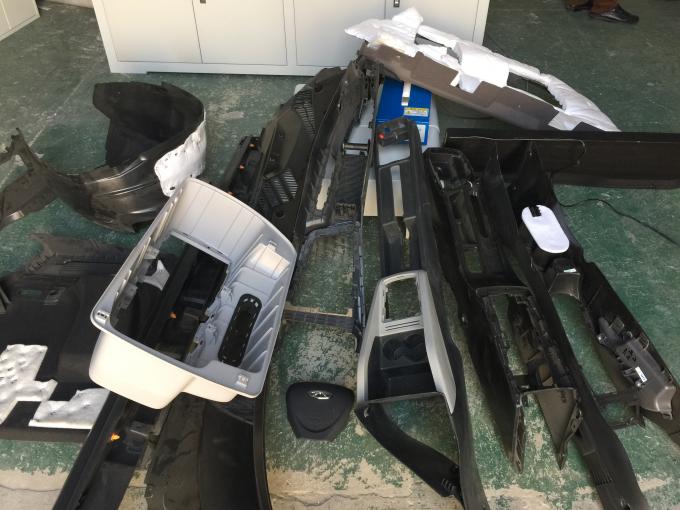 ---
Previous:
Hot-selling Ultrasonic Plastic Welding Machine - 20Khz Ultrasonic cutting machine for Ribbons cutting & label cutting – Powersonic
---
Write your message here and send it to us