Ultrasonic Filter welding machine with rotary ultrasonic tool continues welding
Product Detail
FAQ
Product Tags
Ultrasonic Filter welding machine with rotary ultrasonic tool continues welding
Parameter
| | |
| --- | --- |
| ITEM | PARAMETER |
| Frequency | 20Khz |
| Horn | Rotary horn |
| Horn width | 25mm in max |
| welding width | 2mm~25mm |
| Horn material | Steel |
| Generator | DG4200 |
| Operate | Touch screen PLC control |
| Air pressure | 6 bar maximum |
RPS-SONIC are the only supply of the 20khz ultrasonic rotary horn. For this 20Khz ultrasonic rotary horn, we have updated the design with one-piece horn, there will be no connect screw for the rotray horn part, so that we can Minimize losses. And the ultrasonic rotary horn width can be 25mm in max, the welding width can be 25mm in max, the cutting thickness can be 8mm in max. Till now, it is theRadial ultrasonic welding equipment with largest amplitude.This filter welding machine has been specially designed to weld pleated filter elements in thermoplastic fabric or weld pleated filter elements in cellulose or non synthetic fabric with an adhesive film.Ultrasonic bonding is accomplished by channelling highfrequency vibrations to the fabric. As synthetic or nonwoven material passes between the ultrasonic horn or sonotrode and the pattern wheel or roller, the vibrations are directed into the fabric where they create a rapid heat build-up. This heat causes the material's synthetic fibresto melt and fuse, creating bonded seams that will not fray or unravel and provide a full barrier.
Filters Ultrasonic welding: in the ultrasonics industry, filtration is the treatment of materials used to make objects that filtrate air, liquids or dust.One of the industries where ultrasonic equipment is most widespread is filters manufacturing. They are usually composed out of finely hatched polyamide fabrics capable to filtrate at a micrometric level, commonly adopted in the biomedical field.Uses of filters ultrasonic welding
Usually, ultrasonic technology is employed in pleated filters, made mostly out of thermoplastic materials such as polypropylene or those lacking silicon treatments and handled to create filtering tubes of various sizes according to usage.Filters' size determine the choice of the sonotrodes frequency that will be needed in ultrasonic machinery.RPS-SONIC proposes a varied series of manual, semi or fully automated welding systems specialized in filters production.They can integrate electronically controlled rotative (electric rotary tables) or linear solutions with brushless motors.All of RPS-SONIC's ultrasonic applications developed by RPS-SONIC can be applied in clean rooms with or without soundproofing.Advantages of filters ultrasonic knitting methodsBy applying ultrasound technology it is possible to get steady, reliable results. These factors are a guarantee of using this cutting and searing process.In addition, materials are not subjected to plastification stress of the welded areas during step by step ultrasonic welding operations.Seam welding on the other hand, grants a linear and homogeneous outcome along the entire working path while speed is determined by fabrics' thickness and GSM and the welding surface area.
Suitable material :Fabrics of synthetic composition over 65%, polyester, nylon, TC, sponge, non-woven fiber , satin, Thermo plastic films. And other synthetic fibre material
Your advantages
• Quick and efficient : works faster than traditional gluing
• Specially designed guide: easily adaptable for different pleat depths from 12 mm up to 60 mm and for different material thicknesses
• Also available as a modular unit for integration in production lines
• Provides a complete barrier seam
• Continuous machine requiring only one pass through
• Cuts and seals simultaneously, thus eliminating fraying or unravelling of bonded edges and seams
• Requires minimal operator training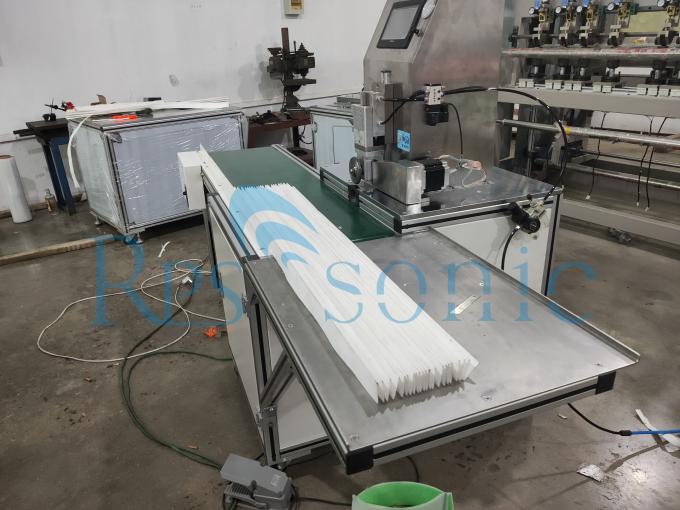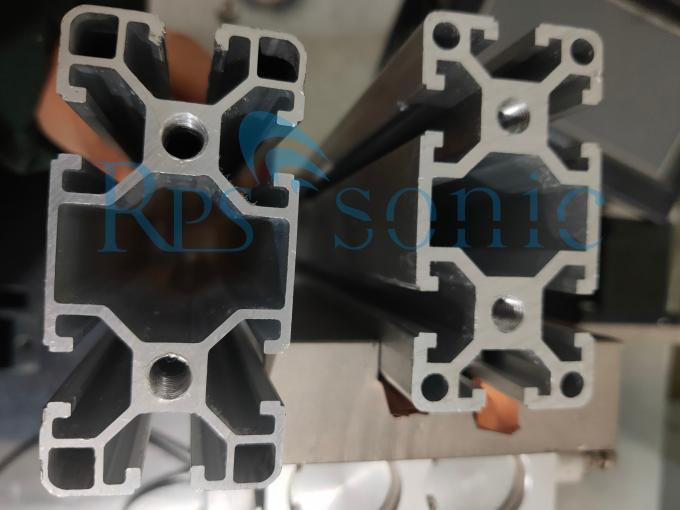 The right one is from RPS-SONIC, RPS-SONIC will supply you the machine with best quality in every details.
---
Previous:
2020 China New Design Handheld Ultrasonic Cutter - 35kHz Ultrasonic Integrated Cutting Knife for Cotton/Cashmere Coat Cutting – Powersonic
---
Q1.What kind material of the horn?
A. Titanium alloy, we also customized aluminum hom for customer before.
Q2.What's the time of delivery?
A. For Conventional hom, 3 days, for customized hom 7 work days.
Q3.Does ultrasonic extraction also require the addition of a chemical catalyst?
A. No . but some time need Mechanical stiring.
Q4.Can the device work continously?
A. Yes ,it can work 24hours continously.
Q5.What's the Processing capacity of one set ultrasonic extraction equipment?
A. Different hor different Processing capacity, for 2000W Nine section whip horm can dealing 2L~10Lmin.
Q6.What's the warranty of your sonicator equipment?
A. All equipment one year warranty.
Write your message here and send it to us