20Khz Ultrasonic cutting machine for Ribbons cutting & label cutting
Product Detail
FAQ
Product Tags
20Khz Ultrasonic cutting machine for Ribbons cutting & label cutting
The ultrasonic tape cutting machine is especially designed for cutting woven tape and care label, this machine can cut labelswith very high accuracy thanks to the color sensor, it's also able to cut any angle, with a touch of a button you can set any angleyou require, no mechanical settings needed. The angle settings for the front and back angles are independently controlled. Cut-length is accurate owing to a stepping motor. The label will be cut exactly at the marking due to the sensor modul which recognizes the cutting mark on the label.Cutting edge is soft due to using an ultrasonic system.The anti-static device is useful for cutting labels which generate a lot of static electricity, preventing cutted labels from clining to knife blade.Machine works automatically only by setting length and quantity.It stops automatically if materials run out during operation.memorySet-length, set-quantity & set-speed are not erased even if power is turned off & on.
| | |
| --- | --- |
| ITEM | PARAMETER |
| Frequency | 20Khz |
| Horn | Steel horn |
| Horn width | 100mm customized |
| welding width | depending on the horn |
| Generator | DG4200 |
| Operate | automatic |
| Air pressure | 6 bar maximum |
| Speed | 700pcs/Min (50MM) |
The ultrasonic tape cutting is completed by high-speed friction and knife pressure.The cutting knife of the ultrasonic tape cutting machine is generally an acute angle below 60 °, so we must make accurate adjustments to the limit of the knife during the debugging process. The cutter and the ultrasonic steel mold are not completely in contact, and they are broken by the vibration and friction of the ultrasonic wave when pressurized, otherwise the cutter of the ultrasonic tape cutter will wear quickly under the impact of high pressure, and it will also affect the Ultrasonic mold life.
Features:
Easy to operate

Less power consumption

Optimum performance
Other Details:
Ultrasonic Label Cutting Machine achieves smooth cutting edges

It has become important and in high demand for Export industries

It is designed into cutting and folding combination function 3 kinds of folding are possible Central or Middle fold, end fold and Manhattan fold mainly used to cut labels made of satin, polyester and now woven.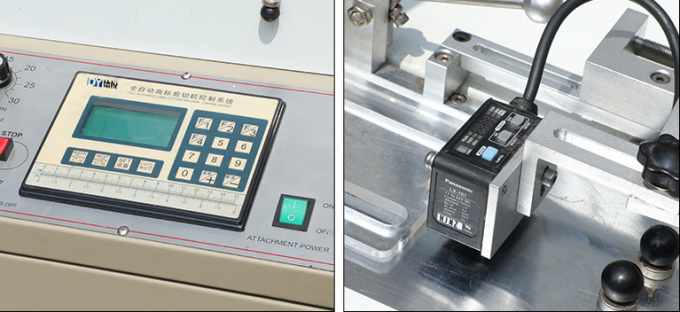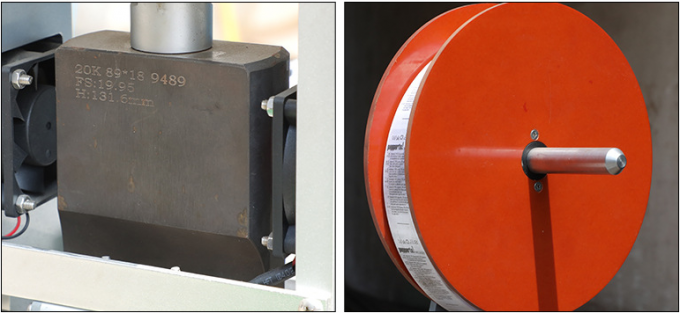 ---
Previous:
2020 China New Design Handheld Ultrasonic Cutter - 35kHz Ultrasonic Integrated Cutting Knife for Cotton/Cashmere Coat Cutting – Powersonic
---
Q1.What kind material of the horn?
A. Titanium alloy, we also customized aluminum hom for customer before.
Q2.What's the time of delivery?
A. For Conventional hom, 3 days, for customized hom 7 work days.
Q3.Does ultrasonic extraction also require the addition of a chemical catalyst?
A. No . but some time need Mechanical stiring.
Q4.Can the device work continously?
A. Yes ,it can work 24hours continously.
Q5.What's the Processing capacity of one set ultrasonic extraction equipment?
A. Different hor different Processing capacity, for 2000W Nine section whip horm can dealing 2L~10Lmin.
Q6.What's the warranty of your sonicator equipment?
A. All equipment one year warranty.
Write your message here and send it to us