50l/Hour 1000w 20khz ultrasonic liquid processor lab homogenizers
Product Detail
FAQ
Product Tags
50l/Hour 1000w 20khz ultrasonic liquid processor lab homogenizers
Description
Frequency:
20khz
Weight:
14kg
Name:
Sonicator Ultrasonic Processor
Speed:
<50L/HOUR
Generator:
Digital
High Light:

1000w ultrasonic probe sonicator

,

20khz ultrasonic probe sonicator

,

1kw ultrasonic probe sonicator
50l/Hour 1000w 20khz ultrasonic liquid processor lab homogenizers
Description:
RPS-SONIC manufactures the most technologically advanced and reliable ultrasonic processors in the industry for applications such as: dispersion of nanoparticles, nanotubes and Graphene; cell lysing and cell disruption; sample prep; ChIP assay; homogenization; extraction; atomization; and more.
With the expanding expectations of this technology, it must continually make a better fit with more applications and industries. The standards of lab homogenizers adapt more and more to the intelligence of industrial machinery.The user can also program processing that is punctuated with pauses during the homogenization process. To track the sample conditions more carefully, the user can add plug-in temperature or pressure sensors.These functions assure the highest process control, reliable and reproducible sonication results, user-friendliness, and working comfort."
PICKING YOUR PROCESSOR
When asked what features of an ultrasonic liquid processor matter most, controllability of the input power. As someone who works on medicine, renewable energy, and more, we may needs to make sure that his samples experience the force that he wants, and that he can repeat that force.
To ensure you get an ultrasonic liquid processor that keeps providing the performance that your lab needs, get one that is guaranteedWe are able to offe one year warranty because we are so confident in our products. We design, develop, and manufacture everything in house, so we know it's done right
In addition to a guarantee, though, get the product that does what you need it to do. When asked what a lab manager should look for, Most important is that they buy the correct unit and probe size to match their application and sample volume, and for this they should consult with the manufacturer. Using the incorrect size probe will make it difficult to process samples effectively, and this wastes time and often ends up with the customer having to purchase additional accessories afterward.
RPS-SONIC even suggests a set of questions to answer before going shopping:
What is your target application?

What is the typical volume that must be processed?

What are the critical factors of the process?

What are the quality standards that must be achieved?

What material you will dealing with?

What's the Liquid temperature and PH value?
If you don't know the answers to these questions, or the best way to incorporate ultrasonic liquid processing in to your lab or company, some vendors can lend a hand. To help our customers during process development and scale-up, [we] offer in-depth consulting on ultrasonic processes, and we train customers at their facilities or in our ultrasonic process lab and technical center.
If you have no answer about the question we listed, it is better but a lab conochemistry as test first.So that we can give you right suggestion after the test.
| | |
| --- | --- |
| Item | Parameter |
| Frequency | 20Khz |
| Power | 2000W |
| Capacity | 10L |
| Horn diameter | 16mm |
| Probe dip depth | 80mm |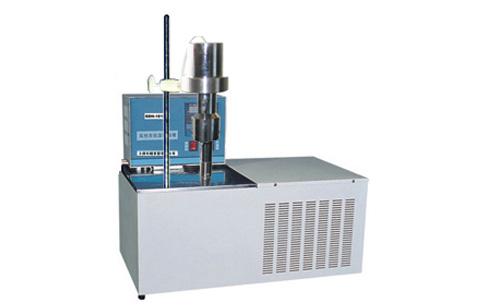 ---
Next:
---
Write your message here and send it to us